Rubber Stopper For Sterile Powder
---
Huaren powder stoppers (Serum Stoppers) are designed for blowback and non-blowback vials and provide optimal protection and drug delivery. Our range of pharmaceutical rubber serum and powder stoppers are designed to meet multiple-piercing needs and facilitate manufacturing processes.
We offer a variety of innovative elastomeric formulations providing optimized self-sealing, low permeability and resistance to coring, combined with high chemical inertness, which is essential for our customers' drug products, including sensitive drug products for Biotech.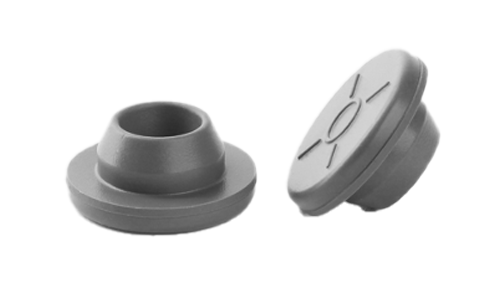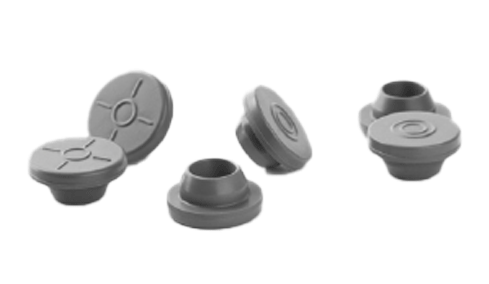 Premium Quality Protection Drug Formulation
---
All our proposed elastomeric formulations are compliant with international standards, such as the USP, EP, JP and ISO 8871, and are certified "not made with natural rubber", allowing us to be your drug delivery partner for all your injectable challenges. Our team of experts in our lab and tech department can support your development including the selection of designs best adapted to your vial's requirements as well as recommendations on the right formulation for your specific applications, to ensure optimal protection of your drug product formulation.
Trusted by Leading Pharmaceutical Companies
---
Our Serum Stoppers are used by Europe, Asia, Africa, America leading pharmaceutical and biotechnology companies. Our over 30 years manufacturing experience, scientific expertise and high quality standards provide customers with a wide range of trusted injectable component solutions as well as support services, including analytical testing, regulatory support and post launch support, for drug development success.
Premium Quality Accelerate and Derisk Drug Development
---
Our world-class processes and our back-up factories, guarantee long-term security-of-supply. Our small volume parenteral stoppers are designed for blowback and non-blowback vials, targeting optimal protection and delivery of the drug as well as excellent machine performance. They are available in standard and textured surface finishes to mitigate compatibility issues, to help you get to market faster.
Multiple Packaging Available
---
Our Serum Stoppers can be delivered in different packaging and finishings options including Ready-to-Use (RTU), Ready-to-Sterilize (RTS), or PE bag packed for improved quality processes and services, reducing contamination and compatibility issues.
Excellent Multi Piercing Performance and Low Fragmentation Reduces Particulates
---
Good chemical inertness (low extractable profile), non-cytotoxity and low permeability ensuring maximum drug compatibility and protection throughout product life.
Have anti-sticking spaces and come with either matter or rough surfaces on the large. A rough surface improve the anti-sticking performance.
Comply with The Highest Quality Requirements
---
Stoppers are available in premium quality, a guaranteed specification resulting in lower embedded particles, improved particulate cleaness and an overall reduction in defects.
Packaging
Package Choice of packaging for sterilization or direct introduction into isolators and RABS
PE bag /Tyvek BAG/Autoclave bag and carton
| | | | | |
| --- | --- | --- | --- | --- |
| Item | PCS/BAG | PCS /CTN | N.W. KG/CTN | G.W. KG/CTN |
| 13-A | 12500 | 25000 | 13.4 | 14.5 |
| 13-B | 12500 | 25000 | 13.4 | 14.5 |
| 20-A | 5000 | 10000 | 17.5 | 18.6 |
| 20-B2 | 5000 | 10000 | 17.5 | 18.6 |